Ernst & Young: Best Tax Team Argentina 2015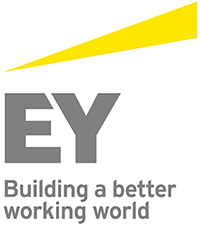 For all its well-documented troubles, Argentina's economy remains the third largest in Latin America. It is, however, in desperate need of a boost. All contenders for the country's presidency solemnly promise to deliver the goods necessary for an economic revival, should the voters elevate them into the Casa Rosada – and power – come October 25 when elections are set to take place.
The incumbent Cristina Fernández, the widow of former president Néstor Kirchner, has presided over two debt defaults, a number of economic meltdowns, and a long series of scandals and affaires. She is constitutionally barred from seeking a third term in office.
President Fernández has repeatedly clashed with hedge fund managers – known locally as "vultures" – who are widely considered, and indeed are, the bane of the country. Billionaire investor Paul Singer, without doubt the top vulture, is suing Argentina over the non-payment of sovereign debt and trying to seize Argentinian assets with help of US courts. Mr Singer bought non-performing Argentinian bonds for pennies on the dollar and is now holding out for full repayment – seeking to make a killing of epic proportions in the process.
However, Argentina also holds great promise as emphasised by Brevan Howard in Europe and Bienville Capital Management in the US. Both are touting Argentina as offering outstanding investment opportunities in the run-up to the coming change of the guard. In early June, bond prices already indicated a boost in investor confidence.
No doubt the challenging economic realities Argentina now battles will persist for some time to come. That also holds true for the vagaries of the country's rather Byzantine legal and regulatory environment. Still, opportunity beckons. In order to seize the moment, investors stand in need of top notch advisory services.
The CFI.co judging panel has long been impressed by Ernst & Young's Argentinian member firm Pistrelli, Henry Martin y Asociados. The judges were pleased to see this award nomination come through for 2015. This year Pistrelli, Henry Martin y Asociados was appointed independent auditor to the world's largest McDonalds restaurant franchisee, Arcos Dorados Holdings operating in twenty countries across Latin America and the Caribbean.
The partners in Ernst & Young Argentina boasts vast international experience and bring like amounts of expertise to the table. The firm has worked diligently to illuminate and navigate the recent changes to the Argentinian tax code. The judges were very impressed with this winner's tax advisory work. The CFI.co judging panel is pleased to confirm Ernst & Young as the winner of the 2015 Best Tax Team Argentina Award.
---