Corporate Properties: Best Industrial Park Turnkey Services & Solutions Provider Mexico 2015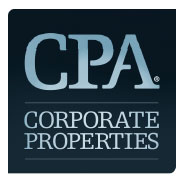 What seems like a no-brainer, is often rather the exception: quality construction, tailor-made to enable a solid return on both initial investment and corporate social responsibility. Build to last, and do so in areas in need of – and receptive to – regeneration, with a view to creating a win-win-win for all stakeholders: owners, occupants, and the surrounding community.
Headquartered in Monterrey, Mexico, Corporate Properties (CPA) has been designing, developing, and operating industrial buildings for nearly 20 years. To date, the company has acquired or developed well over three million square metres of warehouses, distribution centres, and light manufacturing facilities across Mexico. Corporate Properties has provided more than two hundred companies with fitting commercial real estate solutions.
Corporate Properties is funded by a US institutional investor with a long-term view. The capital committed has enabled the company's accelerated growth. CPA has been one of the most active developers of industrial real estate in the country. Its industrial parks are often located in socially depressed areas and contribute to a marked decrease in both poverty and crime levels. Great care is taken to minimise the estates' environmental impact through the use of solar power, the recycling of rainwater and wastewater, and the preservation of green areas where feasible. Accessibility is optimised for bicycles and other eco-friendly modes of transportation.
The CFI.co judging panel also noted that Corporate Properties has obtained full recognition by the US Green Building Council for developing LEED-certified buildings (Leadership in Energy and Environmental Design). Adherence to well-defined LEED principles lowers operating costs and reduces environmental impact while improving the health of occupants.
Corporate Properties obtained the coveted LEED Gold certification for a 60,000 square metres distribution centre developed for a global client in 2008. The judges consider this to constitute a testament to the company's exemplary efforts at offering state-of-the-art facilities to its clients and their workers. This is but one of a number of reasons that encouraged the judges to extend the 2015 Best Industrial Park Turnkey Services & Solutions Provider Mexico to Corporate Properties.
---