Award Winner Optima Energia, Mexico: Delivering Energy Saving Solutions without Up-Front Costs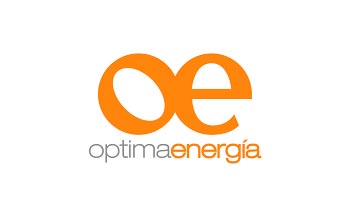 The CFI.co judging panel was unanimous in declaring Optima Energia winner of its 2012 award for 'Best Sustainable Energy Technology, Mexico'.  Its president, Enrique Gomez-Junco, a Wharton Business Transformation Award winner and CNN Entrepreneur of the Year (2006) is to be congratulated on having established an energy savings company that offers clients total financing of projects.
A substantial International Finance Corporation loan negotiated by Optima Energia was the first direct investment in an energy services company in the region by this member of the World Bank Group.  The panel agreed that the Optima business model provides compelling reasons for the granting of this loan. The Company has demonstrated a highly innovative approach to the reduction of greenhouse gas emissions in Mexico while allowing for impressive savings. This model is paying off handsomely and Gomez-Junco has shown that providing sustainable energy solutions makes good business sense all round. Optima is a company to watch and its president expects to be announcing major advances before the year is out.
"Optima is the only company in Mexico to provide a complete package of this kind and the results have been outstanding. Customer confidence levels are high at all stages of the process with strong levels of satisfaction upon project delivery."
Optima has been very active in the hotel sector conducting comprehensive studies, designing solutions, providing the necessary financial investment, installing equipment and in the process cutting energy and water costs by an average of forty per cent. This often results in replacement solutions for windows, lighting, air conditioning and heating.  All project expenses and upgrades are paid for out of the eventual savings resulting from Optima's work and clients escape all up-front costs.
Several Mexican municipalities have also expressed their appreciation of Optima's services and the mayor of Linares has told of savings to the town as a result of a lighting modernisation programme. Acapulco – Guerrero is looking forward to a project that will bring sustainability to the town and the people of Cadereyta  Jimenez expect to see their homes made safer by better street lighting  that will also result in useful cost reductions and significant ecological benefits.
---