Lonely Planet Publications: Outstanding Contribution to Responsible Travel UK 2016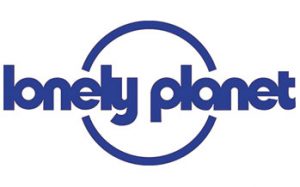 From its humble beginnings in 1972, Lonely Planet Publications has become the world's leading travel authority and its largest travel guide book publisher.
The brainchild of a single backpacking trip, Lonely Planet now has a guide for almost every destination on earth. The publisher also maintains offices around the world. With over 200 writers and 400 employees, the company is a publishing powerhouse. It also ensures all of its staff travel is carbon neutral through the ClimateCare Project.
As the globalisation of tourism leaves its mark on more previously unscathed paradises, the idea of responsible and sustainable tourism is becoming ever-more fashionable. However, long before the effects of globalisation were even a concern, Lonely Planet made a point to push the importance of connecting with local communities and curbing the negative impacts of mainstream travel.
This key foresight has enabled the company to stay ahead of its competitors and create a multitude of specialist travel information. Lonely Planet now publishes multiple guides – from books to blogs – on responsible and sustainable travel, and has produced the very first guidebooks on accessible travel in the world.
By 2020, 1.5 billion people will be travelling each year. As that number continues to grow, so too does the responsibility to preserve those destinations. For the company's long-term dedication to educating customers on responsible tourism, the CFI.co judging panel is pleased to offer Lonely Planet Publications the 2016 Outstanding Contribution to Responsible Travel UK Award.
---
Tags assigned to this article:
UK
---