Vingroup: Best Sustainable Development Strategy Vietnam 2023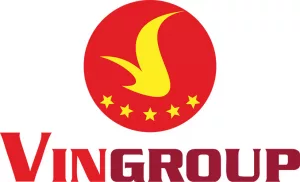 Vingroup began in 1993 in Ukraine and expanded into Vietnam in the early 2000s. The multi-sector corporation aims to create a better life for people by delivering international-quality products and services across three core pillars: technology and industry, trade and services, and social enterprise. The group weaves sustainability goals throughout a comprehensive ecosystem of products and services covering everything from housing, shopping, tourism and hotels to entertainment, education, healthcare, and office buildings.
Vingroup aims to accelerate sustainable development by activating internal resources and a global partner network to respond with speed and flexibility to the volatility, uncertainty, complexity and ambiguity of the modern world. It has adopted circular economy practices to optimise resources and an ecosystem-in-ecosystem strategy to unlock synergies across sectors and sub-ecosystems. For example, Vingroup has created an interconnected business network through its smart technology and green automotive operations. While one arm provides the big data and Al for electric vehicles (EV), other Vingroup divisions are developing battery, energy, charging and closed-loop EV battery recycling solutions. Vingroup's Chairman also launched an EV rental and taxi company in Vietnam with a fleet of 10,000 electric cars and 100,000 electric motorbikes. Over the next 12 months, it will begin mass production and global deliveries for two electric SUV models and start taking early reservations for two other EV models.
The group will also commence construction on a new EV production facility in North Carolina, US. The CFI.co judging panel announces Vingroup as the 2023 Best Sustainable Development Strategy (Vietnam) award winner.
---
Tags assigned to this article:
Vietnam
---