Virgin Management: Most Innovative Global Brand Group United Kingdom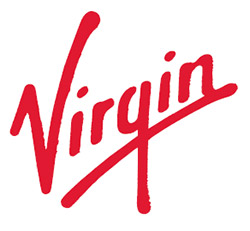 Virgin Management, innovators par excellence, sits at the heart of the Virgin Group and manages the brand and licensing portfolio. The company manages numerous business relationships through licensing and investments and is an active supporter of the not-for-profit work undertaken by the Virgin Unite foundation.
Due to the diverse nature of the Bransons' interests and the quest for detecting, setting trends, rocking boats and making a positive impact in people's lives, Virgin Management is committed to developing businesses that disrupt the status quo. They do this in a smart, fun and spirited manner that makes for fulfilled employees, smiling customers and happy shareholders plus community stakeholders.
The Virgin brand has become a global hallmark of quality and, indeed, fun. Some sixty different businesses serve more than sixty million customers, generating in excess of $24 billion in annual revenue. Virgin is also recognised for looking after its 71,500 employees in 35 countries, ensuring the employee experience translates into higher than industry-average engagement levels which in turn positively impacts customer experience as well as other key HR metrics.
Virgin Management not only oversees the Virgin Group; it also liaises with private investors interested in furthering the brand's goal of pushing the boundary in the travel and leisure, telecoms and media, music and entertainment, health and wellness, and financial services sectors. In tune with Sir Richard Branson's vision, Virgin Management actively pursues new business ventures that are both sustainable and likely to leave a positive legacy.
The CFI.co judging panel commends the company on its exceptional foresight, boldness and why not? – fearlessness. The Virgin Group is, indeed, in the business of breaking new ground wherever a niche may be found, striving to change business for good. Virgin Management is hereby declared winner of the 2016 Most Innovative Global Brand Group United Kingdom Award.
---
---