Gaztransport et Technigaz: Best Maritime Transport Services France 2016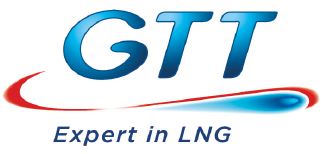 The fleet of purpose-built tankers transporting Liquefied Natural Gas (LNG) around the globe has grown almost exponentially in size over the past two decades. To meet the demand for LNG tankers, larger vessels which are being built can deliver up to 263,000m3 of LNG in tanks incorporating containment systems with cryogenic membranes first designed by GTT – a French engineering company that has pioneered many of the innovations powering today's LNG value chain.
GTT provides solutions dedicated to offshore and onshore transportation and storage and to the use of LNG as fuel for vessel propulsion and associated bunkering. For over fifty years, GTT has developed technologies which optimise the thermal performance and safety of membrane tanks that transport or store LNG. Continuous improvements on these technologies have reduced the boil-off rate of cryogenic membrane systems by around 40%.
GTT's sustained R&D efforts led to the development of new applications for the offshore LNG segment, particularly for floating liquefied natural gas vessels (FLNGs) and floating storage and regasification units (FSRUs).
GTT also provides a full range of high added value services focused on the operational issues experienced by its customers and partners throughout a vessel's life cycle. In addition, GTT Training offers training programmes and simulation software to customers and partners.
The CFI.co judging panel congratulates GTT on its high-tech solutions to the challenges faced by LNG shippers. GTT is declared winner of the 2016 Best Maritime Transport Services France Award.
---
Tags assigned to this article:
France
---