Tilney: Best Investment Advisory Team United Kingdom 2018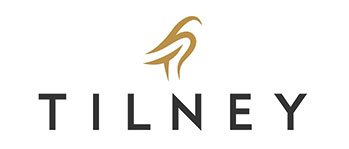 Investment advisory is first and foremost a people business in which expert financial planners and investment managers work as a tight team to help customers attain their goals. Based in Mayfair, London, more than 300 seasoned professionals of Tilney manage over £20bn in assets on their clients' behalf. The firm, founded in 1836 in Liverpool, is one of the oldest of its kind and fields a team of some 220 financial planners and 80 investment managers. With an exceptionally rich heritage, Tilney attracts the best talents from an industry renowned for its fierce competition.
The formula that explains the firm's longevity and continued success is a surprisingly simple one: to offer a high-quality product at a fair price. Applied consistently, the approach – as down-to-earth as it is sophisticated – pays off for investors and managers alike. Internally, Tilney is structured as an inverted pyramid whereby the entire team works in close cooperation and harmony to support the frontline advisers in delivering the very best service. This ensures that each investor enjoys the full backing of the firm's professionals, its vast experience, and the valuable insights which make each individual portfolio special.
Tilney maintains a comprehensive range of products and services that they expertly tailor to meet the specific needs of clients thus ensuring their financial goals are, at all times, being pursued diligently. That´s how the company realises the optimum return for its clients: by putting their resources to work to maximum effect.
The CFI.co judging panel tips its collective hat to Tilney in recognition of the company's impressive track record, dedication to excellence, and consistently superior performance. The judges are honoured to offer Tilney the 2018 Best Investment Advisory Team – United Kingdom Award.
---
Tags assigned to this article:
UK
---