HFM: Best Online Trading App Global 2023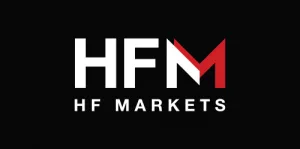 HFM welcomes all types of traders — novice, expert or longer-term investor — to experience its recently revamped online trading app. The intuitive interface gives traders on-the-go access to trade over 1,200 of the broker's 3,500 instruments, including derivatives across forex, stocks, commodities, bonds, ETFs and indices.
App users can choose between three customised options to trade in amount, lots or units. They can consolidate multiple accounts under the HFM wallet to streamline the management of disparate portfolios. The app enables round-the-clock monitoring of accounts and unfettered trading with ultra-fast execution. The app generates a comprehensive history of users' trades, allowing them to study past performance for future insights. HFM also offers a wealth of educational resources to sharpen traders' skills and bolster their strategies. HFM's new app is a powerful trading tool in the palm of the hand. It has already been downloaded by over 1.5 million users. HFM is one of the brand names for HF Markets Group, which has authorised and regulated operations in Cyprus, where the group is headquartered, as well as the UK, Dubai, Mauritius, South Africa, Seychelles and Kenya. HFM clients can rest assured that their funds are secured thanks to the group's close cooperation with regulators and the segregated accounts it holds at major banks. It also offers negative balance protection on trading accounts and maintains an investor compensation fund.
The CFI.co judging panel presents HFM — a four-time programme winner — with the 2023 global award for Best Online Trading App.
---
Tags assigned to this article:
Cyprus
---