The International Butler Academy: Best Private Butler Training Global 2018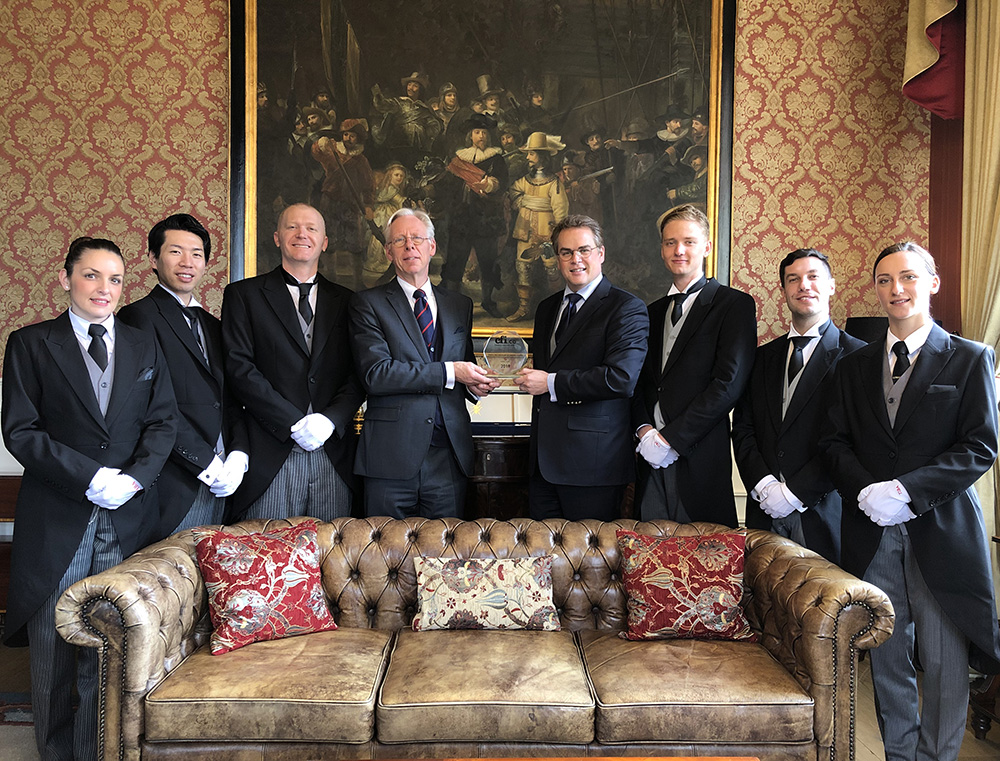 When Robert Wennekes founded The International Butler Academy twenty years ago, he did so with vast experience and know-how of the industry.
Having worked as a butler, personal assistant and executive manager to an American billionaire for six years, he returned to Europe to take up the position of Head Butler for an eminent Austrian family.
After that, whilst working at the US Embassy in Berlin, he was awarded a certificate for Outstanding Service by the White House.
It was when Professor Wennekes was headhunted by the global executive search firm Egon Zehnder to head their domestic staff division that he realised there was a shortage of high-quality butlers who would meet the exacting requirements of his clients.
So he decided to create The International Butler Academy, thereby ensuring that by imparting his knowledge and experience of top-class private service, he could meet his clients' needs.
A pioneer in the field, the high quality of the trainers and the curriculum meant that the school was a resounding success and it wasn't long before imitators started springing up.
However, by maintaining the highest professional standards, the Academy is internationally recognised as number one in its field.
In 2014, always seeking to improve their offering, the Academy acquired a mansion in the Netherlands, Huize Damiaan, the kind of location that students might well be working in upon graduation.
They run three training programmes a year, each lasting ten weeks; the courses are always full.
This superb establishment boasts 135 rooms all equipped with the tools and products the students will use once in private service; including four pantries, a porcelain room, three cellars and a flower-arranging room.
The student accommodation certainly beats anything you will see downstairs in Downton Abbey, Students have access to their own private living room outfitted with everything you would expect in a private home. This includes comfortable furniture, a fully-equipped kitchen (although all meals are prepared by the academy´s own Chef), a large-screen TV, DVD-player and (fast) wireless Internet.
The students´ laundry and bedding are also taken care of, which means they can devote their undivided attention to learning the expertise of the trainers.
Whereas their competitors use makeshift places to train such as corners of hotels or even warehouses, the students at The International Butler Academy can take advantage of their perfect surroundings to feel comfortable when they find employment in the grand houses or luxury penthouses of the world.
The Judging Panel recognises that its centre of excellence is unique in its field and that, together with the unrivalled level of instruction, is why they unanimously resolved to bestow the award for Best Private Butler Training – Global 2018 on The International Butler Academy.

---
---