Euro Exim Bank: Best Global Trade Services Bank 2018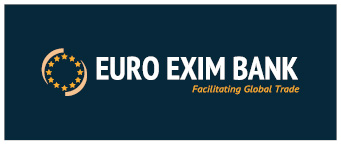 A trade facilitator with a global reach, Euro Exim Bank is a trusted partner that helps businesses extend their footprint by tapping into lucrative new markets and sourcing excellent opportunities. Euro Exim Bank, headquartered and licensed in St Lucia and with a representative office in London, is a specialist in providing financial services to small and medium-sized enterprises (SMEs), regardless of where in the world they are located.
Euro Exim Bank offers a full suite of trade-related banking services such as letters of credit and guarantee, global funds transfers, export letters of credit, and a host of other financial instruments designed to facilitate trade flows. Customers are kept appraised of the latest trends and developments via a monthly newsletter – The Trailblazer – which also highlights various Euro Exim Bank services and shows how SMEs may extract optimum benefit from them.
Euro Exim Bank expends considerable effort to check for compliance with all relevant rules and regulations. A third of the bank's staff is engaged in ensuring the bank meets and exceeds all demands made upon it as a financial services provider. This also assures customers that Euro Exim Bank is at all times able to quickly respond to their own requirements since the bank continuously updates its knowledge of compliance-related issues in multiple jurisdictions.
The CFI.co judging panel agrees that SMEs the world over can and should benefit from the expertise of a bank specialised in global trade. The judges are pleased to offer Euro Exim Bank the 2018 Best Global Trade Services Bank Award.
---