COGEFI Gestion: Best Portfolio Management Team France 2017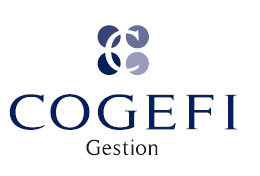 One of France's premier investment services providers, COGEFI maintains a wide range of mutual funds open to both domestic and foreign investors via the new Euronext Fund Service Paris to which the firm recently subscribed. COGEFI Gestion, one of the group's principal components, now offers investors multiple automated channels to access Euronext's wide range of funds. Euronext Fund Services Paris emulates the success of the first such facility which has been operating since 2007 in Amsterdam.
By joining the Paris-based Euronext Fund Services, COGEFI Gestion offers asset managers a complementary distribution channel that uses cutting-edge technology and features unmatched flexibility that identifies market trends early on and allows investors quick access to both mutual (UCITS) and alternative investment (AIF) funds. The service also enhances transparency and is continuously updated to keep pace with regulatory evolution.
COGEFI Gestion enjoys a well-established reputation for outperforming the overall market and setting new benchmarks. The firm is home to some of the most successful portfolio managers in the business with a number of its professionals receiving the coveted Citywire Triple A rating.
Founded in 1962, COGEFI is recognised as a pioneer in wealth management. The firm's professionals consistently follow a results-oriented approach without losing sight of the human dimension. This corporate culture allows COGEFI to truly partner with its clients and establish long-term relationships based on trust and mutual understanding.
The CFI.co judging panel is pleased to note COGEFI Gestions' low-key high-performance approach to portfolio management. The judges commend the firm on its achievements and declare COGEFI Gestion winner of the 2017 Best Portfolio Management Team France Award.
---
---