Virgin Money: Best Young Bank Global 2015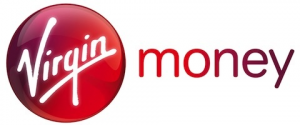 Hip, groovy, trendy, cool, and irreverent: these are not the timeless hallmarks of your dad's bank. Then again, Virgin Money is not into staid or plaid. One of the UK's youngest banks, Virgin Money is unashamed in its appeal to the up and coming generation of movers, shakers, and barnstormers.
Eschewing small-letter footnotes and legalese, Virgin Money is both upfront and out front. The bank aims for direct lines of communication, transmitting clear talk and straight messages. Investors in Virgin Money's ready-made investment funds are told that they may get back less money than the amount invested. Devoid of ambiguity but armed with a comprehensive suite of world class products, Virgin Money may be young and bold; it is also quite mature and sophisticated.
Founded by Britain's best-loved enfant terrible Richard Branson – investor and serial entrepreneur par excellence – Virgin Money currently operates in the UK and has signed up around three million customers. Virgin Money got a head start when it managed to acquire Northern Rock which had been nationalised in the wake of the global financial crisis.
Challenging the established order, Virgin Money makes no secret from the fact that its management team is constantly on the lookout for opportunities to improve and innovate. With a strong belief in the beneficial cumulative effects of small incremental change, Virgin Money tries to help customers reach personal goals by offering well-conceived products that respond to well-defined needs. Bells, whistles, and other add-ons are no-no's. In a way, Virgin Money is bringing banking back down to earth.
The CFI.co judging panel was both surprised and impressed by Virgin Money's fresh approach to banking. The company has cleared a path and ventured into a territory largely unexploited by its competitors. Virgin Money is the real thing: not an old bank trying to be hip, but a young bank being serious. The judges are thrilled to confer their 2015 Best Young Bank Global on Virgin Money.
---
Tags assigned to this article:
UK
---