Hellenic Bank Group: Best Corporate Governance Cyprus 2015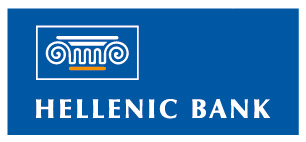 In challenging or lean times, strict adherence to corporate governance best practices enables corporations to weather storms and streamline operations in order to hit the ground running when economic recovery sets in. More than just a survival strategy, the principles of sound corporate governance aim to improve corporate resilience and protect the bottom line in downturns and upswings alike.
In addition to solid corporate governance structures, banks stand to profit from applying liberal dosages of both prudence and common sense, avoiding market hypes and other risky distractions from their core business. Such was the formula, elegant in its simplicity, which saw the Hellenic Bank Group through the financial crisis that engulfed Cyprus in 2012-13.
The bank not only emerged from the recession, it deftly managed its affairs without appealing to bailout funds or other forms of state support. Hellenic Bank Group was the only Cypriot financial institution to do so, thus affirming its unique position.
Eschewing risk well before the crisis hit, and with a comprehensive governance framework ensuring full transparency already firmly in place, Hellenic Bank Group gained the trust – and admiration – of its . The bank has distanced itself from the pack by pursuing its business in a conservative, yet dynamic, fashion. That stance has since attracted new shareholders.
With a proven track record, and its corporate philosophy tried and tested under the most trying of circumstances, Hellenic Bank Group is now primed for expansion. The bank's solid reputation allows it to access funds at lower interest rates than the competition. This performance bonus gives the Hellenic Bank Group an excellent foundation on which to build future growth – as ever pursued prudently. Within the next five years, the bank expects to claim the Nr 2 spot on the ranking of Cyprus' largest financial institutions.
The key to the Hellenic Bank Group's enduring success remains good corporate governance with the active involvement of all stakeholders and full compliance with global standards.
Given the impressive results obtained in the face of grave difficulties, the CFI.co judging panel considers the Hellenic Bank Group a most inspiring leader of the Cypriot financial sector. The bank's dedication to top quality governance has not only paid off; it enabled the business to forego taxpayer support and prosper where and when others stumbled. Hellenic Bank Group is the undisputed winner of the CFI.co Best Corporate Governance Cyprus 2015 Award.
---