DLA Piper: Best Cross-Border Transaction Team Global 2015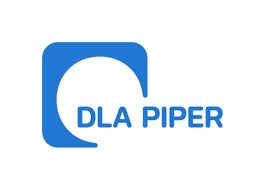 Rationalising corporate operations and processes across markets and borders is both challenging and rewarding. The benefits to all stakeholders can be very high indeed. However, success is unlikely to be attained without proper tax and regulatory planning. These are the essential ingredients of any corporate cross-border streamlining. Without them, disaster is courted.
Major international law firms are usually the first port of call for companies seeking advice on corporate matters that span different jurisdictions. The CFI.co judging panel finds that DLA Piper boasts a strong and well-deserved reputation for delivering expertise in this highly complex area of law. The judges pointed out that the firm is a global leader in structuring large-scale mergers and acquisitions.
For one of its clients, DLA Piper worked across multiple practice areas and no less than 29 jurisdictions to accomplish the desired outcome – on spec and on time. The assignment was efficiently handled by a single office with the work billed out as agreed in just a single fee note, adding to the transparency of the undertaking. While the efficiencies are glaringly obvious, ultimate success is ensured and delivered by an exceptionally highly skilled group of lawyers working throughout the world and joined in a peer network. DLA Piper's global legal reach is an argument hard to refute.
Governments and many Fortune 500 and FTSE-listed companies are regularly turning to DLA Piper for expert advice. The firm's legal team stands out for its diversity, inclusion, and professional quality. DLA Piper also aims to empower bright young minds through its unique Break into Law Initiative. This global programme is focused on removing barriers to employment in the legal profession in order that underrepresented young professionals anywhere in the world may break through glass ceilings and develop their true and full potential.
DLA Piper lawyers are actively encouraged to undertake pro bono work including, significantly, activities outside their own domestic market. The firm also supports UNICEF in working for justice for children.
The CFI.co judging panel is delighted to confer on DLA Piper the 2015 Best Cross-Border Transaction Team Global Award.
---