Arviem: Most Innovative ESG Supply Chain Solutions Global 2023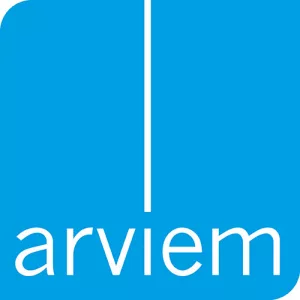 Swiss Arviem offers solutions to the alarming research concerning carbon emissions in the global supply chain. A company's supply chain could cause up to four times the greenhouse gas emissions of its direct operations, especially considering that transport is the second highest carbon emitter worldwide.
Arviem helps enterprises to bring visibility into their supply chains by tracking and monitoring their cargo in-transit with sensor technology. Thanks to real-time alerts triggered by disruptions and unexpected events, organisations receive immediate, actionable and responsive intel on the company's trade activities.  Arviem's sensors are attached to the client's cargo to track temperature and humidity fluctuations, door openings, route deviations, position-based ETA, geo-location.  Arviem's sensors also detect shock, intrusion, transhipment or rollover. Arviem offers a carbon footprint reporting and emissions monitoring solution that empowers organisations to measure and mitigate their environmental impacts. With Arviem's data-backed solutions, clients can pinpoint the most carbon intensive segments of their logistics chain and develop strategies to lower emissions and conserve resources.
Trade is a global business and Arviem serves clients from 120 countries worldwide. The company continues on a long-term, organic expansion plan achieving a 40% annual growth rate over the last 5 years. Arviem has a presence in US, Europe and Asia and operates over 24 logistics hubs globally through partnerships.  It has assembled a multicultural team with 12 nationalities and numerous language capabilities. Arviem has secured multimillion-dollar financing and won grant support from the EU's Horizon 2020 research and innovation programme.
The CFI.co judging panel presents repeat programme winner Arviem with the 2023 global award for Most Innovative ESG Supply Chain Solutions.
---
Tags assigned to this article:
ESG
---