lndufor: Best Green Project Verifier Nordics 2020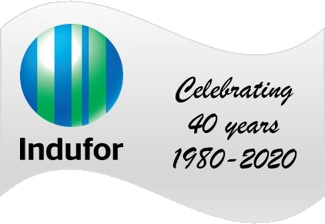 Sustainable forestry is a key driver in the greening of the global economy. In the shift towards renewables, already well under way, forests play a major – but often overlooked – role; a case, perhaps, of not seeing the trees for the wood. The careful management of this bioresource calls for significant expertise and experience, and the engagement of all stakeholders, including local communities. Celebrating its 40th year as a forestry consulting services provider, lndufor of Finland is active in over 100 countries. The company works with public and private sector entities in medium- to long-term forest and wood industry projects. lndufor services include environmental, social, and governance (ESG) assessments and advisory services on risk mitigation and management in both forestry and forest industries. The Consultancy considers sustainability as its core business. lndufor helps forestry companies, forest owners, investors, state actors and civil society organisations to map paths to responsible and efficient resource management and production. The company provides a comprehensive suite of forest-related services, including sustainable finance, strategic industrial development, and natural resources management .  lndufor is wholly-owned by management and staff, and is headquartered in Helsinki  with branch offices in Australia, New Zealand and the US, and representation in China. Since its inception, the company has helped more than 300 clients to implement over 1,000 forest projects. The CFI.co judging panel recognises the supreme importance of forests to bio-production processes. The responsible exploitation of such an invaluable source of renewables requires the strict observance of relevant ESG parameters. The judges are pleased to present lndufor with the 2020 award for Best Green Project Verifier (Nordics).
For more information, please see their website.
---
---