Camlife: Best Microinsurance Company Cambodia 2021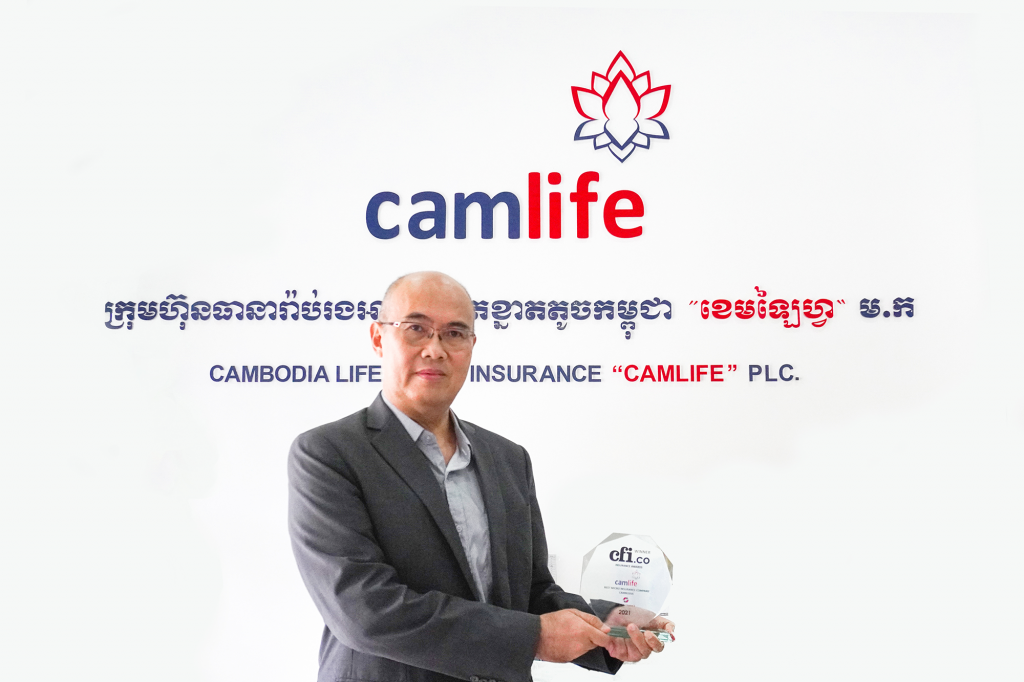 Camlife was founded in 2012 as Cambodia's first life insurance company – and it remains a Company all Cambodia can be proud of. This Company, which is fully owned by a Cambodian, Neak Oknha Kith Meng, Chairman of Royal Group of Companies, takes great pride in its national heritage. 
Since its first operation in the Kingdom's market, Camlife has been remarkably expanding to insure more than 83,000 lives amid mass transmission of Covid-19 pandemic which has triggered economic uncertainty to businesses. Camlife focuses on micro insurance which it views as the best way to serve the Kingdom's population.
Camlife has a big network opportunity among subsidiaries under the Royal Group of Companies to support each other. It's also the Chairman's intellectual facilitation which plays a vital role in widening network among senior managements for growth, mutual leveraging and development.
Camlife has tapped into a wide spectrum of customers nationwide through a series of well thought products design aimed to meet the needs of the market especially the middle low-income market segment in ensuring that all families are always financially secured.
Camlife has also a plan to broaden its business with commercial banks and MFIs for bancassurance products to their customers as well as extending partnership with insurance brokers to reach insurance products and services to end customers. Besides the business expansion, Camlife is adopting a cutting-edge core system to support the micro insurance operation more efficiently.
The continuous growth of Camlife is largely attributed to the technical support of the Insurance Regulator of Cambodia under non-Bank Financial Services Authority.
The CFI.co judging panel recognizes a company with foresight and commitment, and names Camlife winner of the 2021 award for Best Microinsurance Company (Cambodia).
---
---