Mindspace: Best Real Estate IPO India 2020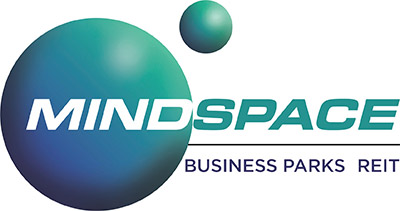 Mindspace Business Parks is sponsored by entities forming part of K Raheja Corp group which has been part of the Indian office Real Estate story since over 2 decades and is built on solid founding principles that shape its sustainable evolution. It was around 25 years ago that K Raheja Corp group embarked on its mission to create premium business destinations across key geographies of India. Mindspace Business Parks REIT was set up in late 2019, and acquired the portfolio from K Raheja Corp group entities in 2020, with its IPO.
The portfolio constitutes office assets located in four key office markets of India – Mumbai Region, Pune, Hyderabad and Chennai. It has a total leasable area of 29.5 msf, offering good infrastructure and amenities, and is one of the largest Grade A office portfolios in India. It has a portfolio that comprises of five integrated business parks and five independent office assets. It has a diversified and high-quality tenant base, which includes the likes of Accenture, Qualcomm, Barclays amongst other marquee names.
Tenants benefit from the Parks' modern technology infrastructure and amenities, including eateries, childcare services, recreational gardens and sports facilities. The Mindspace commitment to promoting a healthy work-life integration is well received by its tenants — of whom c. 84 percent are multinationals.  The assets provide a community-based ecosystem and have been developed to meet the demands of 'new age businesses'.
The entity has implemented various sustainability initiatives, focusing on clean energy and recycling. Mindspace REIT views business in India as a marathon, not a sprint.
The REIT owns more than 50 buildings, with a pipeline of new developments to fuel future growth. Mindspace REIT got listed on the Indian stock exchanges in August 2020. The IPO was oversubscribed c. 13 times backed by marquee international and domestic investors. The CFI.co judging panel announces Mindspace Business Parks REIT as the winner of the 2020 award for Best Real Estate IPO (India).
---
---