Swarna Pragati: Best Social Impact Home Finance India 2017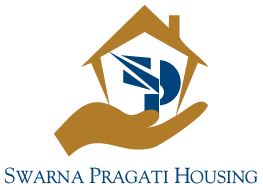 Prosperity begins at home. A house, however modest, represents the first step towards the eradication of poverty and allows families access to better health, education, and livelihoods. Owning a home also brings formerly marginalised people into the mainstream: they can now hook up to safe supplies of water and electricity, receive mail, store their belongings, and start a business.
Around 65 million people in India – some estimates put the number much higher – urgently require an affordable home. Whilst the market is huge, most builders prefer to cater to well-heeled and urban buyers. However, Swarna Pragati offers low-doc home loans to people of modest means. The company does not always require title deeds to back up its loans and instead leverages the not inconsiderable power of grassroots institutions to provide for community-based solutions.
Swarna Pragati has brought hitherto unavailable access to low income rural families to acquire a permanent house by accepting informal types of collateral. The company has thus removed one of the largest stumbling blocks to home ownership in villages: India's often arcane legal requirements which impose a heavy bureaucratic burden on all involved with real estate transactions. Swarna Pragati developed and implemented a fast-track way to provide credit to prospective home buyers that simplifies the process. Moreover, the company provides incremental loans that allow clients to gradually expand their property through a modular multi-loan cycle approach.
The CFI.co judging panel notes that Swarna Pragati empowers it clients by offering microloans via self-help groups and through innovative door step lending process. The judges commend the company on its highly innovative approach and declare Swarna Pragati winner of the 2017 Best Social Impact Home Finance India Award.
---
---