Srei Infrastructure Finance: Best Infrastructure Investment Partner India 2017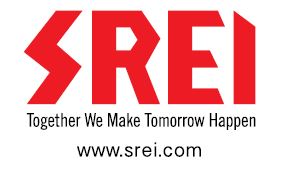 Srei Infrastructure Finance (SIFL) as a conglomerate has been one of the catalysts towards transforming India's infrastructure, rather than merely being a beneficiary of accelerated growth. SIFL is an entity which has always aimed to address India's two most pertaining problems in the infrastructure space i.e. India's deficient economic infrastructure and lack of financing options.
SIFL, founded 28 years ago, provides finance to many infrastructure projects in addition to a comprehensive range of other services to companies & entrepreneurs engaged in public works projects throughout the country. With well over 100,000 clients, SIFL empowers and enables entrepreneurs by providing financial and non-financial services in the infrastructure space to help the country in tackling the obstacles towards sustained economic growth.
A persistent infrastructure deficit restricted India's development for decades which has now changed significantly. SIFL, present at all links in the infrastructure sector's value chain, is one of the first Indian nonbanking financial companies (NBFC) to tap into the world's major markets to fund infrastructure projects. SIFL has partnered with many multilateral entities across the globe such as International Finance Corporation (IFC, part of the World Bank Group) and Dutch Development Bank FMO to help finance various infrastructure projects in the country.
The CFI.co judging panel recognises that SIFL has contributed immensely to kick start crucial infrastructure projects off the ground with ease. The jury is honoured and proud to declare Srei Infrastructure Finance as winner of the 2017 Best Infrastructure Investment Partner Award.
---
---