Maybank Brunei: Best SME Bank Brunei 2017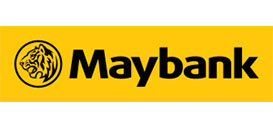 With a NPL (non-performing loan) ratio that is the envy of the industry, Maybank Brunei maintains a robust credit remedial management team that ensures operational excellence whilst minimising risk. The bank has gained a solid reputation for its premier customer service and fast processing of credit applications. As a result, Maybank Brunei time and again scores high on customer satisfaction surveys. The bank also boasts an exceptionally high client retention rate.
The only fully localised bank in the country, Maybank Brunei is proud of its unequalled access to the domestic market. The bank is fully integrated with the Brunei business community and maintains a vast network of contacts that keep the bank abreast of developments and allow it to help small and medium-sized enterprises (SMEs) grow and prosper. In fact, whilst its competitors retreated from this segment, Maybank Brunei saw its SME business grow by over 20% over the past twelve months. Today, the bank is considered the go-to financial services provider for businesses of all sizes in Brunei.
Part of one of the largest banking groups in Southeast Asia, Maybank Brunei offers SMEs seamless access to a comprehensive palette of cross-border services. As such, Maybank Brunei is considered a significant driver of entrepreneurial development. The bank, in its turn, recognises the need to support SMEs – a key economic sector – by removing impediments to their sustained growth.
The CFI.co judging panel is pleased to offer Maybank Brunei, a repeat winner, the 2017 Best SME Bank Brunei Award.
---
Tags assigned to this article:
2017
---