Innovia Security: Most Innovative Banknote Technology Global 2017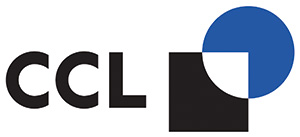 Cash is king and Innovia Security continues its long history of market disruption and leading-edge innovation. Cash is king and Innovia Security continues its long history of market disruption and leading-edge innovation. 
The "home" of plastic money since banknotes were first printed on a polymer substrate in 1988 – Innovia Security remains the purveyor of choice of secure currency having issued more than 55 Billion polymer bills by the end of 2017.
Innovia Security – recently renamed CCL Secure after their acquisition by market behemoth CCL Industries – is trusted by some of the world's most influential and respected central banks who have objectively assessed the benefits of polymer banknotes and selected Guardian™ polymer banknote substrate for the latest in fraud-resistant technology and proven durability.
Originally a joint-venture between Innovia Films and the Reserve Bank of Australia (RBA) to provide counterfeit-proof banknotes, Innovia Security was formed after the RBA exited the business in 2013 having succeeded in its goal to push the envelope of banknote technology.
Enjoying a head start, and determined to keep its edge, Innovia Security managed to stave off heavyweight competitors that repeatedly tried to enter its domain. While having 4% market share of the total banknote market, Guardian™ dominates the global plastic money market with use in excess of 99%. With the company widely recognised for its peerless technology and ability to deliver large volumes of high quality high-tech notes to some of the world's largest banknote markets, the growth potential for this technology are eye-watering. Innovia Security is the first and only company to date to have presented a viable – and superior – alternative to paper-based money that at first shocked the 300 year-old industry but in recent years has transformed it by attracting others into the alternative-substrate banknote market.
By being an open platform for third party security features from across the banknote industry, Guardian™ polymer substrate has been a catalyst for innovation across the industry. Notably, a series of ground-breaking new banknote designs have been released on to the world market in the last 12 months from New Zealand, Australia, and the United Kingdom that are redefining banknote aesthetics and is the source of some serious national pride.
The recently released Fiver from the Bank of England is a case in point. In its paper days, the fiver was known as a 'tatty' note. The Bank put paid to that reputation by delivering a smaller, smarter more user-friendly note that offers greater security, durability and cleanliness.
The CFI.co judging panel agrees that with the cashless society but a distant mirage, plastic money is clearly a winner with Guardian™ poised for significant expansion worldwide. With that in mind, the judges are pleased to offer Innovia Security the 2017 Most Innovative Banknote Technology Award.
---