GVK BIO: Best Life Sciences QHSE Leadership India 2017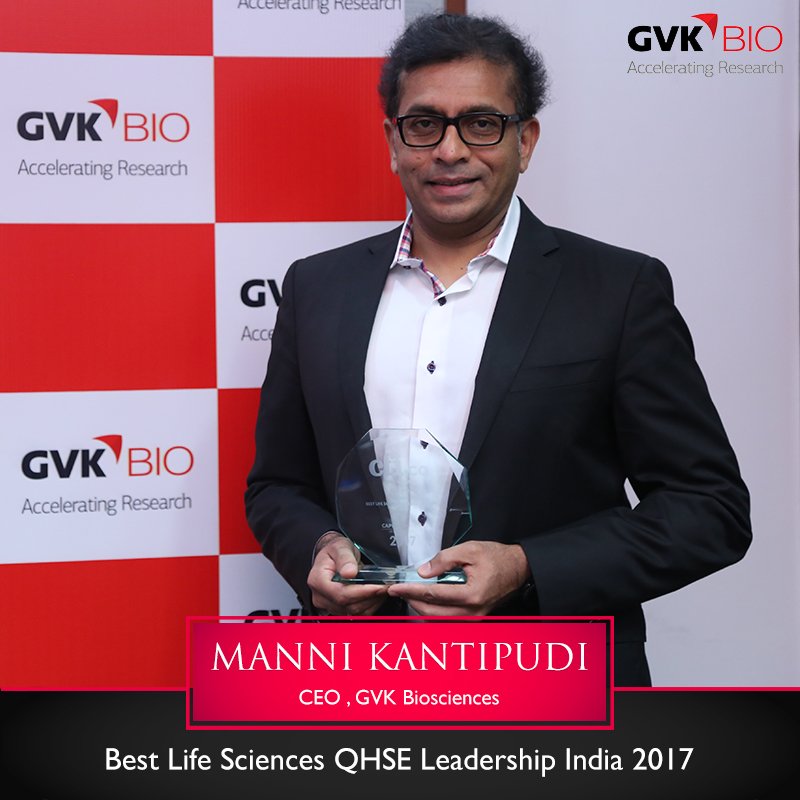 Working in tandem with global biopharma, agro/fine chemical companies, biotech firms, and renowned academic institutions, GVK BIO is the largest India-based discovery and development solutions provider that operates across multiple geographies. It is dedicated to speed up the discovery, development, and manufacturing of customer products.
The company, founded in 2001, has carved out a pole position in the life sciences industry engaged in discovering, developing and manufacturing new chemical and biological entities, repurposing existing drugs, engineering chemical products, and helping its more than 400 customers around the world bring their products to market efficiently.
GVK BIO operates its labs and manufacturing facilities, in multiple locations across India and USA. The modern facilities fully meet the standards of the world's most important regulatory agencies such as the US Food and Drug Administration (USFDA), the World Health Organization (WHO), and the European Directorate for the Quality of Medicines (EDQM), and amongst others.
GVK BIO boasts a solid reputation for its pursuit of excellence in maintaining the highest quality, health, safety, and environmental standards, raising the benchmark for the entire industry and incorporating QHSE policies into its governance framework, thus ensuring corporate sustainability.
GVK BIO employs one of the largest pool of scientists in India, striving to improve the quality of human life. A veritable reservoir of expertise, the company employs approximately 2,500 professionals.
The CFI.co judging panel also notes that GVK BIO maintains a comprehensive corporate social responsibility programme. The judges are pleased to offer GVK BIO the 2017 Best Life Sciences QHSE Leadership India Award.
---
---