Bakhtar Bank: Best Business Bank Afghanistan 2017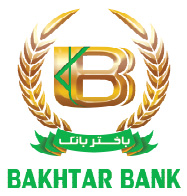 Few people are as resilient, and enterprising, as the Afghans. Given peace, Afghanistan immediately sets to work with business appearing seemingly out of nowhere and trade moving along briskly. Banks in particular have room for growth with only about 9% of the population enjoying access to financial services.
Bakhtar Bank, boasting the second largest branch network in the country and present in 30 out of Afghanistan's 34 provinces, is in the process of moving decisively into the untapped markets with a number of innovative programmes and initiatives that promote financial and social inclusion.
Bakhtar Bank's approach to the industry differs significantly from its peers: the bank's ambition stretches far beyond the financial world and includes, amongst others, and through synergistic partnerships in the micro finance sector, is working on introducing a large-scale project to help finance the country's adoption of solar energy – providing every dwelling with photovoltaic panels, thus lessening the nation's dependency on expensive imported energy.
In order to tap into the 91% unbanked economy, and as a part of customer service excellence, main hurdles in access to finance and social inclusion, such as addressing faith-sensitive customer needs, have been identified and, as a result, Bakhtar Bank is introducing interest-free banking, across the board, in all its contracts.
Bakhtar Bank is also setting up and supporting a number of other corporate social responsibility initiatives aimed at leapfrogging the country to modernity. In order to do this, it is focusing on investing in education, healthcare, and communication sectors. To that end, the bank has embraced mobile technology fully adapted to the needs of Afghanistan. A number of new products and initiatives in this area are in the pipeline.
Bakhtar Bank has gained recognition for its adherence to international best practices and its dedication to operational excellence. As a result, the bank has registered strong growth. The CFI.co judging panel agrees that the all-inclusive approach to business pursued by Bakhtar Bank underpins its achievements. Bakhtar Bank is declared winner of the 2017 Best Business Bank Afghanistan Award.
---