Myanmar Oriental Bank Limited: Best SME Bank Myanmar 2016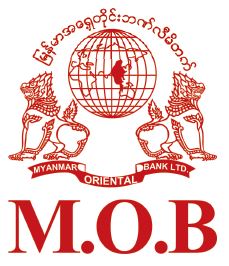 Embarking on a modernisation drive, Myanmar Oriental Bank (MOB) is in the process of upgrading its core banking software to further improve its service quality and streamline both back office processes and frontline procedures. The bank has hired a number of developers to help it customise the new systems in order for these to dovetail with client profiles and local regulations.
The privately-owned Myanmar Oriental Bank was set up in 1993 and now maintains a network spanning the nation comprised of 40 branches. The bank is exceptionally well poised to make the most of the opportunities offered by Myanmar re-joining global trade networks. The country was recently gained the status of permanent normal trade relations in the US – Washington's designation of free trade and formerly known as most favoured nation (MFN).
Fully compliant with all international banking standards, MOB has put in place a full array of anti-money laundering controls and know-your-client processes that allow it to flag unusual transactions in a timely manner. The bank offers a growing number of products and services aimed at supporting small and medium-sized enterprises (SMEs). From its corporate beginnings, Myanmar Oriental Bank has consistently helped underwrite SME growth.
The CFI.co judging panel is pleased to note that MOB maintains a worldwide network of correspondent banks and is thus able to serve it clients wherever their business takes them. The judges are delighted to offer Myanmar Oriental Bank the 2016 Best SME Bank Myanmar Award.
---