Maybank Brunei: Best SME Bank Brunei 2015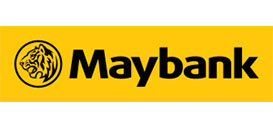 Serving well over 22 million customers through a network of more than 2,400 branches in 20 countries, Maybank is one of Southeast Asia's premier financial services providers. Established in 1960, Maybank is the largest of the region's companies on the Forbes Global 2000 list. Maybank is also the largest company by market capitalisation listed on the Bursa Malaysia (KLSE).
However, Maybank's size is not an impediment to personalised services. The bank is widely recognised as a pioneer in humanising its interaction with customers, avoiding systems and processes that replace the personal touch with a machine-generated one. As such, Maybank strives to play an active role in the communities it serves and help contribute in a meaningful way to their success.
At the heart of Maybank's corporate strategy lies a corporate desire to serve customers according to their individual needs, rather than impose possibly superfluous products and services. This long-term approach in customer relations underwrites the bank's enduring success.
Maybank Brunei, the first overseas unit of the bank, exemplifies this corporate philosophy with its dedication to serving the kingdom's small and medium-sized enterprises (SMEs). Home to a dynamic business community and aiming to diversify its oil-dependent economy, the Brunei government aims to actively encourage the continued growth of domestic businesses. To that end, a new entity was set up in January – Darussalam Enterprises – charged with monitoring and nurturing the expansion of SMEs.
Maybank Brunei is exceptionally well-poised to help Brunei diversify its robust economy. The bank maintains a number of programmes directed at small and medium-sized businesses. Maybank's vast expertise, coupled to its large geographical footprint, allows SMEs a window on the wider world. The CFI.co judging panel wishes to congratulate Maybank Brunei on its win of the 2015 Best SME Bank Brunei Award.
---