Bangladesh Building Systems: Best Use of the Capital Markets Bangladesh 2015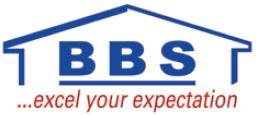 An economy ballooning at a clip exceeding seven percent annually needs hives to house its many activities. In buoyant Bangladesh, industrial real estate is in short supply. Traditional brick-and-mortar construction techniques take too long from design to delivery. Prefabricated steel buildings offer a much more efficient way of addressing the strong demand for industrial premises: these versatile structures may be easily adapted to fit the occupant's requirements, are cheaper to erect, and can be delivered in record-time.
Since 2003, Bangladesh Buildings Systems has designed and assembled prefabricated industrial buildings made out of steel elements manufactured at three plants employing state-of-the-art machinery and technology such as fully-automated submerged arc welding lines imported from the US. The company has established an unequalled track record in delivering industrial buildings on time, on spec, and well within the allotted budget. BBS' attention to detail and dedication to quality have propelled it to the very top of the country's prefabricated building industry. The company has become the preferred partner of demanding corporate giants such as Nestlé, Unilever, Van Melle, Pran Beverage, and a host of others.
Starting from a single manufacturing plant, Bangladesh Building Systems captured the market with low-cost and low-maintenance buildings of superior design. BBS boasts an in-house staff of highly experienced engineers who consistently produce innovative and bespoke solutions for clients. BBS is listed on the Dhaka Stock Exchange and cross listed on the Chittagong Exchange. All projects undertaken by the company are fully compliant with the most up-to-date design and building codes. From its very corporate beginnings, BBS management has adopted and adhered to international best practices of corporate governance which endears the company to both domestic and international investors.
The CFI.co judging panel commends BBS on its enviable reputation and its stellar corporate performance. The judges are pleased to offer Bangladesh Building Systems the 2015 Best Use of the Capital Markets Award.
---