Azizi Bank: Best Social Impact Bank Afghanistan 2016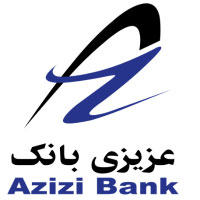 More than just a full-service bank, Azizi Bank of Afghanistan is in the business of shaping the country's fast-growing financial services industry. Azizi Bank does so by offering young Afghan professionals the opportunity to hone their skills in a dynamic environment ruled by international best practices.
Azizi Bank strives to meet and exceed the expectations of all stakeholders – clients, staff members, shareholders, regulators, and the wider society. Azizi Bank management is fully aware that modern and cost-effective financial services are of crucial importance to the accelerated development of Afghanistan's economy. The bank offers a comprehensive suite of products and services to individual clients as well as businesses and government entities.
Azizi Bank supports a growing number of community initiatives as part of its corporate social responsibility (CSR) policy. The bank helped built the digital library at Kandan University and maintains various programmes aimed at promoting excellence in education.
Set up in 2006, Azizi Bank today employs over 1,200 people. As an employer, the bank quietly but effectively encourages women to apply for jobs and plot a professional career as a way to promote gender equality and female empowerment. Currently, women make up 12% of Azizi Bank's workforce.
The CFI.co judging panel appreciates the consistency with which Azizi Bank positively impacts Afghan society. The bank is aware of its civic responsibilities and takes these seriously indeed. As such, Azizi Bank is a worthy winner of the 2016 Best Social Impact Bank Afghanistan Award.
---
---