Ghana Investment Promotion Centre: Best Investment Promotion Agency Africa 2022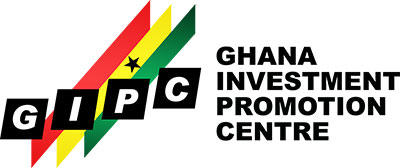 Ghana Investment Promotion Centre (GIPC) is defending the country's favourable FDI status through a concentrated digitalisation campaign that's enhancing service delivery, promotional exposure and investor engagement.
The Centre currently operates under a law passed in 2013 (GIPC Act 865) to encourage, promote and facilitate investment in the country — and the latest figures from the United Nations Conference on Trade and Development (UNCTAD) prove that it's hitting the mark. UNCTAD's 2022 report ranks Ghana as the second-highest recipient of FDI in West Africa, receiving $2.6bn in 2021. The centre credits the increase in FDI in part to the country's underlying attractiveness as an investment destination with a resilient economy, business-friendly environment, skilled workforce, and abundant resources. But GIPC's contributions to the FDI increase can't be understated.
It has helped investors to register projects and apply for exemptions online, highlighted investment opportunities across various social media platforms and established an investor aftercare division to provide support for businesses, ensuring seamless integration for investors and business continuity. The centre also prioritizes the SDGs and has collaborated with the UNDP to implement the SDG investor roadmap, which transforms country-level sustainability gaps into private-sector investment opportunities.
Meanwhile, Yofi Grant, the Centre's CEO, is serving a second term on the World Association of Investment Promotion Agencies' Steering Board as the Regional Director for Sub-Saharan Africa. In that capacity, he continues to collaborate with key partners to address some of Africa's and the world's most critical concerns, particularly in the areas of investment promotion, FDI attractiveness, and advancing open and free trade. The CFI.co judging panel confirms GIPC's fourth-year award win in the category of Best Investment Promotion Agency (Africa 2022).
---