Agency for the Promotion of Investment and Exports: Outstanding Contribution to Trade Africa 2022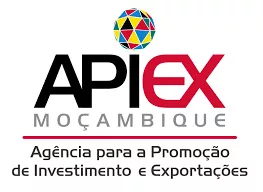 APIEX (Agency for the Investment Promotion and Exports) aims to strengthen Mozambique by promoting trade, attracting foreign direct investments (FDI) and supporting exporters. The government-owned agency was established in 2016 as the result of a merger between the Investment Promotion Centre, Special Economic Zone Authority and Institute for Export Promotion. Mozambique's target sectors for FDI are agriculture, infrastructure, manufacturing, tourism, energy, oil and gas.
The agency presents Mozambique as an ideal FDI opportunity. The country's economy has been driven by capital formation and has demonstrated a sustained period of GDP growth. Mozambique ranked as the second-highest FDI destination in Sub-Saharan Africa in 2015. According to UNCTAD's World Investment Report 2022, African countries received a record $83bn of FDI in 2021. Of that total, $5.1bn went to Mozambique, representing a 68 percent increase in FDI over the previous year.
APIEX provides prospective investors with the necessary information to enter the Mozambique marketplace with confidence. It coordinates with potential partners to promote the development of special economic zones and industrial free zones. It offers fiscal incentives and provides guidelines for partnerships. Free SME trade courses prepare local entrepreneurs to expand, covering topics like export markets, negotiations, logistics, e-commerce, sustainability standards and building competitiveness. Online tools help identify markets and products with untapped potential. Useful documents concerning the regulatory framework can be accessed via the digital library. APIEX wins the 2022 award for Outstanding Contribution to Trade (Africa).
---
Tags assigned to this article:
FDI
---