Medallion Communications: Best Interconnectivity Solutions Team Africa 2017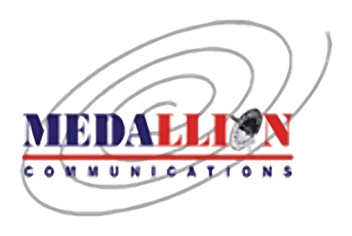 Connecting Nigeria to the world, Medallion Communications maintains state-of-the-art switching centers and traffic clearing houses that allow the country's telecom service providers to offer their clients world class services. Medallion Communications Limited (Medallion) is a foundational telecommunications infrastructure servicing company focused on providing carrier neutral critical network infrastructure for use by the industry.
Medallion Communications designs, implements, and operates traffic clearinghouses that function as nodes where telecom operators can seamlessly interconnect their networks, share resources, and reduce overhead. The company observes strict carrier neutrality and offers settlement services that allow operators to easily reconcile traffic, thereby reducing bureaucracy and ensuring efficient bill processing.
Medallion datacenters are today the most connected facilities in West Africa. It is the region's number one peering point connecting the sub-region to the rest of the world. No other facility has the same number and concentration of International Submarine Fiber Operators (Mainone, Glo1, SAT3, WACs, ACE, etc); Long Distance Operators (Phase3, Multilinks-Telkom, MTN, Airtel, Globacom, etc); Metro Fiber Operators (Broadbase, 21st Century, VDT, IPNX, Suburban, etc); Critical National Content Operators (Nigerian Internet Exchange, Google, Nigerian Internet Registration Agency, VAS providers, etc); ISPs (Netcom Africa, Internet Solution, Vodacom, Layer3, Skyvision, etc). Medallion is the number one go-to facility for fast, efficient, and cost effective hosting and connectivity services when time to market and affordability is essential. Medallion is the chosen hosting company of choice for the major value added service providers and premium rated operators in Nigeria and international companies seeking to do business in Nigeria.
The CFI.co judging panel agrees that a robust telecom backbone is key to sustained business growth. As Africa go digital, network interconnectivity gains in importance. The judges commend Medallion Communications on both its achievements and dedication to operational excellence. Medallion Communications is declared winner of the 2017 Best Interconnectivity Solutions Team Africa Award.
---
Tags assigned to this article:
2017
---