African Risk Capacity: Most Innovative ESG Risk Protection Provider Africa 2018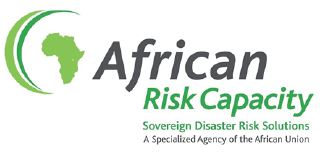 African countries have continued to grapple with the high costs imposed by climate change, natural disasters, and extreme weather events. In its bid to assist Member States in managing their climate risks, the African Union, in 2013, set up the African Risk Capacity (ARC) as a specialised agency.
ARC helps African governments reduce the burden of directly financing the high response costs to climate disasters by deploying modern risk mitigation, pooling, and transfer mechanisms that enable Member States to swiftly meet challenges without a contingent, pressing demand on the national exchequer.
African Risk Capacity uses state-of-the-art technology to map and track weather events around the continent and employs predictive software to pinpoint potential trouble spots. This allows the agency to properly gauge the intensity of the expected event, calculate the number of people at risk, and prepare a targeted response even before disaster has struck. The approach also significantly reduces the cost of relief efforts and improves response times.
ARC uses Africa RiskView, a software developed by the UN World Food Programme, to correctly estimate needs and rally resources. The African Risk Capacity now forms the core of a Pan-African disaster response system, in line with the African Union's overall strategy for managing extreme weather events and the effects of climate change.
Working with its stakeholders, the experience of ARC in quantifying and pooling risk also helps countries shape sustainable development policies that have a direct and positive impact on the lives of millions of Africans.
The CFI.co judging panel applauds the foresight of the African Union in setting up ARC to bolster the continent's resilience in dealing with climate risks. The judges agree that the importance of the African Risk Capacity will only increase with its effective technical and financial solutions in addressing climate risk. The judging panel is therefore pleased to give to African Risk Capacity the 2018 Most Innovative ESG Risk Protection Provider Africa Award.
---
Tags assigned to this article:
ESG
---