Tandem & Stark: Best Construction Project Cost Services Team Africa 2017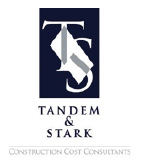 Developers, investors, and real estate professionals dipping into the buoyant markets of the East African seaboard face a common challenge: project cost control. Even the most promising undertaking can have its potential damaged by spiralling costs due to mismatches in timing and/or budgeting.
Tandem & Stark has helped steer a large number of projects in East and Central Africa towards increased profitability with its range of cost engineering and cost consultancy services. The Kenyan firm enjoys a well-established reputation for bespoke solutions that ensure the on-time and on-spec delivery of projects – within or below the allocated budget.
Tandem & Stark's portfolio includes residential, commercial, and industrial projects. The firm also manages large-scale undertakings for clients in the hospitality, leisure, healthcare, and education sectors. Established in 2003, the firm has developed and implemented management structures that dovetail with local business practices. Thus, Tandem & Stark is able to consistently deliver superior results. The firm put in place a state-of-the-art IT backbone that is able to accurately handle even the largest projects.
Tandem & Stark assists clients through all development stages from feasibility studies to cashflow projections, cost planning and control, and setting up tenders.
The CFI.co judging panel notes that the Tandem & Stark team offers a full spectrum of cost management services. A repeat winner due to its dedication to operational excellence, Tandem & Stark is the recipient of the 2017 Best Construction project Cost Services Team Africa Award.
---
Tags assigned to this article:
2017
---