Mineworkers Provident Fund: Best Pension Fund Transparency South Africa 2017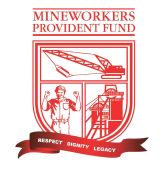 Established in 1989 and with over 100,000 members and assets in excess of R26bn, the Mineworkers Provident Fund (MWPF) is one of South Africa's oldest black retirement funds. With a committee established in each of the regions where it has members, the MWPF is steered by a number of bodies that complement its board of trustees and include both members and representatives of participating employers.
Regional advisory committees keep members abreast of developments within the fund and the environment in which it operates. Regular meetings are organised by each of the nine regional committees to explain decisions, provide context, offer explanations, and answer questions from members.
Placing its members central in all operations has allowed the MWPF to increase efficiency and lower overheads. In addition to mandatory statutory audits, the fund also regularly commissions independent reviews in order to gauge performance, determine adherence to its stated mission, and benchmark results against industry peers. MWPF consistently outperforms similar funds in South Africa.
Whilst most MWPF members belong to the National Union of Mineworkers, the fund is open to all workers of the sector whose employers participate in the scheme. Others may join after obtaining approval from the board of trustees.
The CFI.co judging panel commends MWPF on its dedication to operational excellence and adherence to the highest standards of governance. The judges are pleased to offer the Mineworkers Provident Fund the 2017 Best Pension Fund Transparency South Africa Award.
---