Khartoum Stock Exchange (KSE): Best Sustainable Securities Exchange North Africa 2017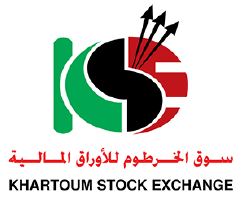 Set up in 1994 with technical assistance from the International Finance Corporation (IFC – a member of the World Bank group), the Khartoum Stock Exchange (KSE) boasts 53 listed companies with a combined market value in excess of $5bn. Since 2007, the exchange is a full member of the African Market Union and features a secondary market alongside its main board. The KSE is the principal venue for the launch and trade of Sharia-compliant products such as sukuk (bonds) and musharaka certificates issued by the government of Sudan.
With a growing number of regional cross listings and cooperation protocols with sister exchanges in place, the KSE has solidified its position as a major trade hub. In 2011, the KSE joined the Association of Arab Stock Exchanges, paving the way for a growth in intraregional trade. That same year, the KSE embarked on a major expansion project to include electronic trading. Transaction volumes have increased steadily since.
With regular IPOs, the Khartoum Stock Exchange has enabled local businesses to raise capital and thus benefit from the economic upswing currently underway.
The CFI.co judging panel recognises the importance of the KSE as an engine of economic development not only for Sudan but also for the wider region. The KSE has put into place the technical and regulatory infrastructure needed to sustain its already impressive growth. The judges are pleased to offer the Khartoum Stock Exchange the 2017 Best Sustainable Securities Exchange North Africa Award.
---
Tags assigned to this article:
2017
---