Tricepts Management Solutions: Best Management Consultancy Firm Kenya 2016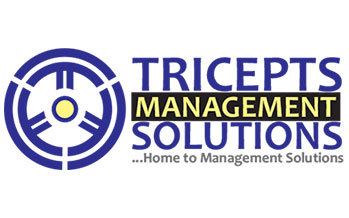 Companies aiming to reach a higher echelon in the corporate world, often are at a loss how to drive sustained growth with resilient structures and processes that effectively underpin expanded operations. Tricepts Management Solutions (TMS), based in Mombasa, Kenya, is in the business of empowering corporations as well as SME's. The company has helped a number of corporates within and outside Kenya to propel operations and break through glass ceilings with tailored management support.
Leveraging its accumulated experience, TMS has developed a number of programmes that allow clients access to the organisational expertise required to successfully take that otherwise highly elusive "next step". TMS provides ready assistance with staff training requirements and other human resources management challenges, logistics processes, product development, marketing, and other issues that faced by ambitious corporates.
TMS also helps streamline internal and external lines of communication and offers assistance with strategic planning, the timely execution of projects, and performance monitoring. TMS has made a name as the go-to firm for entrepreneurs and corporations of any size aiming to take full advantage of the opportunities offered by the dynamic economies along the East African seaboard. The company maintains a number of business development programmes specifically designed to meet the needs of small and medium-sized enterprises (SMEs).
TMS offers exceptional Event Management Services that transform ideas into lifetime memories. Recruitment is another docket in the firm that seeks to help individuals secure employment and organizations acquire exceptional Human capital.
The CFI.co judging panel commends TMS on its holistic approach and recognises the strength of its track record. The judges are pleased to offer Tricepts Management Solutions the 2016 Best Management Consultancy Firm Kenya Award.
---