Salaam African Bank: Best Sharia-Compliant Commercial Bank East Africa 2016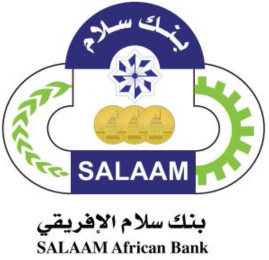 Though the country's banking sector is well-developed and solid, Djibouti lacked a locallyowned commercial bank until 2008 when Salaam African Bank opened for business. Fully Shariacompliant and featuring a comprehensive suite of products and services, Salaam African Bank has decisively raised the benchmark by placing the needs of its clients at the centre of its corporate mission.
Salaam African Bank has been ground-breaking in its approach to delivering world class financial services: the institution proactively seeks to bridge the gap between the bank and its customers. An open-door policy that emphasises inclusiveness and accessibility has made Salaam African Bank a household name and earned it a formidable reputation for transparency and governance. The bank developed and maintains an impressive number of policies and processes that ensure adherence to the highest ethical standards.
Uniquely in the region, Salaam African Bank engages closely with local entrepreneurs and diaspora communities in order to meet the strong demand for Shariacompliant financial services. Thanks to this outreach, Salaam African Bank is at the forefront of large-scale efforts to rebuild the economies of the Horn of Africa. Eying both opportunity and social responsibility, the bank aims to harness the considerable resources of the diaspora to make a difference in people's lives.
The CFI.co judging panel is pleased to note that Salaam African Bank not only displays an awareness of its corporate social responsibility but operates a full-featured technological platform that allows the institution the flexibility and the financial striking power to efficiently operate effectively and efficiently in one of the world's most dynamic regions. The judges are therefore happy to confer the 2016 Best Sharia-Compliant Commercial Bank East Africa Award on Salaam African Bank.
---