NBC Bank: Best Retail Bank Tanzania 2016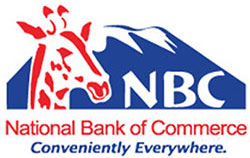 Leading the push towards excellence in financial services, Tanzania's National Bank of Commerce has repeatedly raised the bar – and set new benchmarks – by introducing novel products and services, adding to its already comprehensive offerings. As a client-centric business, NBC Bank values customer input and has developed a number of processes to obtain feedback. Data thus obtained allows the bank to fine-tune its suite of products and services to meet market demand and increase customer loyalty.
Consistent customer follow-up provides the key to enhancing quality in the delivery of services. As an added benefit, NBC Bank's proactive approach to customer relation management fuels the steady growth and broadening of its client base. The bank offers services tailored to meet the requirements of all demographic strata, leveraging its unequalled experience in the local banking industry and its broad geographical footprint.
NBC Bank has put in place a solid and fully scalable technological backbone to support its operations and allow for multi-channel access to its services, ensuring smooth and paperless transactions. The bank recently dealt a fatal blow to scammers and fraudsters with the introduction of the state-of-the-art Visa Secure smart card that features the EMV chip. As a result, unauthorised card usage dropped to nearly zero.
The CFI.co judging panel is pleased to recognise NBC Bank for its dedication to maintaining both corporate peak performance and operational excellence. The judges are delighted to offer NBC Bank the 2016 Best Retail Bank Tanzania Award.
---