UTT Asset Management and Investor Services Ltd: Best Fund Management Team Tanzania 2015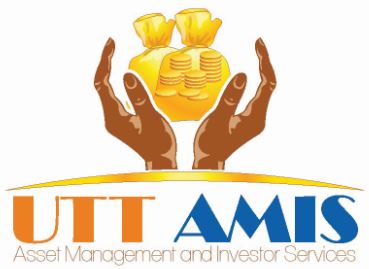 Catering to investors of both ample and more modest means, the UTT Asset Management and Investor Services Limited (UTT AMIS) maintains five carefully balanced investment funds that hold stakes in the country's privatised enterprises. Unit Trust of Tanzania (UTT) was set up in 2003 to promote collective investment schemes and encourage a savings culture. The trust holds shares in most of the listed formerly state-owned companies that were privatised during the government's comprehensive restructuring of the public administration in the 1990s.
Last year, UTT AMIS received permission to open its accounts to investors from across the East African Community (EAC) subsequent to publication of the new Capital Markets and Securities (Foreign Investors) Regulations of 2014. The company's investment vehicles are now readily available to savers from Kenya, Rwanda, Uganda, and Burundi. UTT-AMIS maintains portfolios with distinct risk/reward profiles suitable to all classes of investors. The funds invest in high-quality Tanzanian equities, high-yield treasury bonds and bills, and corporate bonds, amongst others.
The flagship Umoja Fund currently contains assets worth in excess of $105m. Four smaller funds hold an additional $15m in assets under management. To date, more than 121,000 investors have subscribed to UTT AMIS funds. The company also welcomes investments from Tanzanians living abroad.
Unit Trust of Tanzania is the successor to the Privatisation Trust which was set up to acquire shares in newly privatised businesses and ensure the widest possible distribution of ownership amongst the citizens of the country. As a warehouse of shares and market expertise, UTT has benefited from Tanzania's balanced approach to economic development and from a 2013 restructuring that saw the growing organisation split into three business units, namely: UTT Asset Management and Investor Services, UTT Microfinance, and UTT Projects and Infrastructure Development. The reorganisation enables UTTAMIS to fully leverage its in-depth knowledge of East Africa's second largest market.
The CFI.co judging panel considers UTTAMIS an exemplary driver of inclusive economic growth. The company actively encourages Tanzanians, and other EAC investors, to partake in the country's development irrespective of their financial standing. In fact, UTT-AMIS adheres to a set of policies that aim to broaden the ownership of shares by simplifying the investment process and removing hurdles without sacrificing the quality of the underlying assets. The judges are pleased to confer the 2015 CFI.co Best Fund Management Team Tanzania Award on UTTAMIS for the excellence of its research and the resulting products, and the depth of its societal reach.
---