UMEME: Best ESG Power Producer Uganda 2015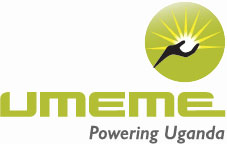 UMEME is Uganda's largest electricity distributor and listed on the Uganda and Nairobi Security Exchanges. This company pays the utmost attention to the needs and aspirations of all stakeholders as was brought to the attention of the CFI.co judging panel by voters in the 2015 Energy Awards programme.
This winner lives up its stated purpose of providing an exceptional customer service in a safe, reliable, and cost effective manner, with a highly skilled and well-motivated workforce, generating sufficient profits to sustain and build the business while providing value to the shareholders.
Environmental, social, and governance (ESG) policies, initiatives, and procedures are fundamental to the smooth running of this highly successful operation. The ESG committee, which includes chairman Stuart David Michael Grylis, is one of five key committees at the very heart of UMEME's corporate organisation. The committee concerns itself with ensuring that business activities impact as favourably as possible on the lives of staff, visitors, contractors, and the wider community. UMEME is a transparent organisation that says: If you see something, say something.
UMEME serves the community with consideration and kindness. The miseries and hazards of low grade alternative sources of lighting and heating no longer blight the lives of around 600 village residents in Eastern Uganda. The inhabitants of Akarkwar received solar lanterns as a gift from UMEME so that they should not need to rely on candles, kerosene, and grass and wood burning – which can result in fire hazards as well as health issues.
The company supports Rotary Clubs of Uganda in the fight against cancer and helps the Association of Surgeons of Uganda so that they may operate on needy patients without fee. UMEME support of the Children's Foundation helps give abandoned kids the chance of a better life. The company supports a number of other worthy charitable organisations in Uganda as well.
---