Pison Housing Company: Best Housing Finance Advisor Nigeria 2014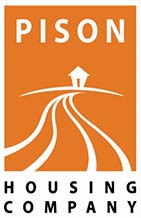 Emerging markets are exciting places to conduct business. However, the pitfalls are often almost as large as the rewards. This is where the expertise delivered by Pison Housing Company steps in: minimising risk for the real estate investor without limiting the upside in the process. Since its founding in 2005, Pison has endeavoured to gather and process copious amounts of data on the Nigerian housing market so that real estate investors may reach well-informed decisions.
With a housing deficit estimated at 17 million units and strong demand from buyers and renters alike, Nigeria's real estate market is becoming buoyant and attracting plenty attention from investors. Pison Housing Company helps individuals and corporations design financing structures, instruments, and strategies that assure excellent yields while aggressively reducing risk. The company also maintains a close relationship with the investor community to ensure short lines of communication and increase the company's already impressive deal-making power.
The CFI.co Judging Panel was struck by the amount of effort consistently put in by Pison Housing Company to map, segment, analyse, and classify the Nigerian residential and commercial real estate markets. The judges noted that Pison has blazed a trail that is now used to manage a $950 million of real estate and housing finance portfolio.
The company's research is also readily being used by the World Bank and the International Finance Corporation. The CFI.co Judging Panel congratulates Pison Housing Company on receiving the award Best Housing Finance Advisor Nigeria 2014.
---