Centum: Best Private Equity Team East Africa 2015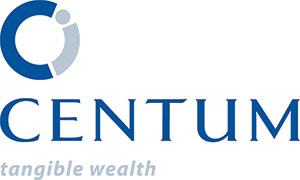 With its corporate coffers bolstered by $61m raised on a five-year bond, Kenyan investment company Centum is ready to up the ante. The firm will use the funds to expand its stake in the financial services, energy, and real estate sectors of Kenya's buoyant economy. The bond issue was oversubscribed by 38%, signalling strong investor confidence in both the company and the economic prospects of the country.
Centum is focused on offering investors exceptional returns by targeting and building strong businesses throughout Africa. The firm aims to beat the overall market and consistently generate stellar returns. Centum is not content with the merely above-average: the company strives for returns in excess of 35% annually. It is active in a number of key sectors undergoing accelerated growth and driving the continent's development: agriculture, education, healthcare, energy, financial services, FMCGs (fast-moving consumer goods), real estate, and communication technology.
Listed on the Nairobi Securities Exchange, and cross listed on the Uganda Securities Exchange, Centum currently has well over $1.8bn in assets under management (AuM), including third party funds entrusted to the firm. By 2019, the investment company expects to reach $7.3bn in AuM. Centum is particularly keen to pursue a tightly focused, and meticulously implemented, set of investment policies that enables the firm to create value through expertise and research.
Cowboy and other frontier attitudes are eschewed. Centum follows a sensible investment strategy, centred on clear parameters and growth strategies that successfully leverage the economic ascendancy of the wider region and seek to maximise exposure to pent-up consumer demand as it is released.
Centum's particular strength resides in finding opportunities otherwise inaccessible to local and foreign investors. The firm maintains three distinct lines of business: private equity, quoted private equity, and real estate and infrastructure. While private equity sits at the core of Centum's operations, the quoted private equity line is where some of the most exciting action takes place. This line looks for listed, but illiquid, entities that are mostly ignored by market researchers, but boast considerable upward potential and allow Centum to take a significant equity stake.
The CFI.co judges are excited by the way Centum conducts its business. Africa in general and East Africa in particular, offers a great many exceptional investment opportunities. However, to outsiders, the number of possibilities may at times seem a bit overwhelming. Here, Centum comes to the rescue. By applying its knowledge of – and expertise in – local markets, the company manages to pick the rough gemstones and shape them into exquisite jewels. The CFI.co judges hereby wish to confirm Centum as the winner of the 2015 Best Private Equity Team East Africa Award.
---