Alios Finance Group: Best SME Financial Solutions Provider Africa 2014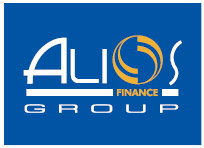 In order to prosper, create jobs, and thus drive Africa's renaissance, small and medium-sized enterprises (SMEs) across the continent need ready access to bespoke credit solutions. Though this need is recognised almost universally, few financial services companies actually specialise in underwriting Africa's promising SMEs.
Alios Finance Group is one of only a handful of credit providers that help SMEs attain their full potential with a diverse array of products ranging from finance leases to investment loans via operating lease and hire-purchase arrangements. The company also offers loans directly to consumers.
The group can trace its origins to 1956 and is currently active in ten countries, spanning the continent. Alios Finance Group enjoys a solid reputation and attracts both financial and operational support from the Dutch development bank FMO (Financieringsmaatschappij voor Ontwikkelingslanden), the Pan-African Investment Fund AfricInvest, the Finland development fund Finnfund, and a host of other discerning investors and top-rated banks.
In 2013, Alios Finance Group disbursed over EUR154 million in financing to businesses (84%) and consumers (16%). The CFI.co judges noted that the company actively pursues an expansion of its geographic footprint, opening offices in Kenya and Tanzania, and expanding its presence in Zambia. Alios Finance Group is now the largest provider of credit solutions to SMEs in Sub-Saharan Africa with a portfolio exceeding EUR250m.
The judges commented that while the African market for asset finance is still in its infancy, it is a segment likely to grow exponentially over the next decade. Not only that; empowering the growth of Africa's SMEs is a sure-fire way of tapping into some of the world's potentially most lucrative pioneer markets. The judges feel entirely justified, and indeed privileged, to grant Alios Finance Group the Best SME Financial Solutions Provider Africa 2014.
---