Absa Bank: Best SME Bank South Africa 2015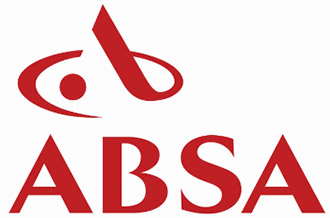 Providing a wide range of carefully designed financial solutions to start-ups and established businesses alike, South Africa's Absa Bank – a wholly-owned subsidiary of Barclays Africa Group – aims to empower entrepreneurs with more than just credit. The bank maintains a comprehensive business development platform that facilitates market access for small, medium, and micro-sized enterprises (SMMEs).
Amongst other features, the platform offers a procurement portal with up-to-date information on leads and tenders issued by both government entities and corporations. SMMEs may also register and list their products and services. Thus, the portal brings together suppliers and buyers in an attempt to broaden the market and expand opportunities for smaller businesses that would otherwise face major hurdles in gaining access to existing supply chains.
Absa Bank also maintains a nationwide network of nine enterprise development centres that are exclusively devoted to offering SMMEs a full care package, including expert support in navigating rules and regulations, managing cash flow, laying out business plans, connecting with peers, and a host of other services and facilities. The centres regularly organise workshops, seminars, and other events aimed at skill development, business management, and financial literacy.
One of the Big Four banks in South Africa, Absa Bank successfully leverages its considerable size to offer SMMEs access to a wide range of financial instruments and funds to bolster their working capital or underwrite expansion. The Bank's Enterprise Development Fund complements the government-sponsored Enterprise and Supplier Development (ESD) initiative that encourages corporate and state entities to support SMMEs. Absa Bank also maintains alternative funds for women empowerment and SMME development.
The CFI.co judging panel commends Absa Bank for its exceptionally comprehensive approach to serving the needs of smaller businesses. Recognising that flexible and bespoke solutions are required for SMEs to survive and thrive in a fast-paced and dynamic market, the bank has erected a multidimensional platform that suits the needs all businesses – regardless their field, size, or stage of development. The judges entertain no doubts whatsoever that Absa Bank's stellar performance in serving the business community fully deserves the 2015 Best SME Bank South Africa Award.
---