Power to the People in Tanzania: Carbon X Wins the CFI Community Engagement Award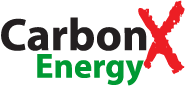 CARBON X ENERGY is the largest rural community electrification programme in Tanzania (a country where 80 per cent of the population has no access to electricity).
Of course, the situation is at its worst in rural areas where it is difficult to extend the national grid and the dangers of fuel-based lighting are all too obvious. This worthy project harnesses solar power in an effort to alleviate poverty, improve lifestyles and encourage business opportunities and entrepreneurship. The founder, Naeem Mawji, has funded this work in part by awards from the World Bank and Tanzania's Rural Energy Agency. The panel, unanimously confirming CARBON X as the Corporate Community Engagement Award winner in Tanzania, is said to have been humbled by the efforts of this young man and his colleagues to bring clean light and power to the people.
---