State Bank of Mauritius Provides a Key Pillar to the Mauritian Economy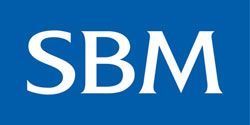 We are pleased to announce the State Bank of Mauritius as Best Bank Mauritius 2012.
The Bank has been a continuous and most effective innovator – providing customers with a broad range of accessible, secure and reliable services.  The Bank has also ensured that it is able to offer services in every area of banking across the country (with small rural farmer clients as well as large International Corporation). It is the Bank's commitment to provide the highest levels of service and innovation that sets it apart. This commitment has paid off handsomely as demonstrated in the Bank's latest financial results. With profits up over 30% and a growing international presence, the Bank looks set to use the skills it has developed to secure 25% of the highly competitive domestic market to bring further and significant international growth.
---