Metito: Most Impactful Water Company Global 2021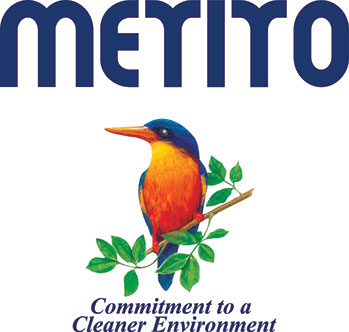 Water is such an integral part of all life forms, and it is one people take for granted. But water is a scarce resource with only 1% of earth's water suitable for drinking. The growth in the global population, rapid industrialization, increasing pollution levels and climate change have put this already fragile global water supply under significant pressure. These macro factors are increasing the gap between the demand for water, which is at an all-time high, and the declining quality of existing supply resources.
Metito has been at the forefront of the water and wastewater industry for over 60 years, creating sustainable and intelligent water management and treatment systems that balance political, social, economic, and environmental issues.
Metito is strongly committed to the United Nation's Strategic Development Goals, particularly, goal 6 – clean water and sanitation, goal 7 – affordable and clean energy, goal 11 – sustainable cities and communities and goal 13 – climate action through its three business areas: design and build, specialty chemicals, and utilities. It works closely with governments in the region and beyond to enhance water security and achieve local water and sanitation goals, while providing job opportunities and upskilling talent to deliver long-term, world-class quality practice and deliverables.
Metito addresses the pressing challenges of water scarcity by establishing strong public and private partnerships (PPPs) and mega infrastructural projects. A testament to this successful approach;
In Rwanda, Metito has built the first bulk surface water supply PPP Project in Sub-Saharan Africa. The plant meets approximately 40% of Kigali city's potable water requirements, a milestone that has had a huge impact on the socio-economy of the country.
In Egypt,

Al Mahsamma agricultural drainage treatment, recycling and reuse plant, a project developed by a Metito JV, which contributes to the cultivation of 70,000 acres and conservation of the region's ecology. At time of award and construction, this was the largest of its kind in the world with a capacity of one million cubic metres of water per day.
El-Hammam plant, agricultural drainage, recycling and reuse plant, is another project developed by a Metito JV, which produces six million cubic metres of water per day, providing up to 515,000 acres of water to the west of the Nile Delta area. This is now the largest plant of its kind in the world.

In the Kingdom of Saudia Arabia, Metito is currently developing the Jubail II seawater reverse osmosis (SWRO) desalination plant in Saudi Arabia producing 400,000 cubic metres of water per day. The location of the plant is significant being an integral industrial hub that significantly contributes to the Kingdom's vision to secure a more diversified economy. This is also one of the largest SWRO plants developed by the company in recent years.
In the Republic of Serbia, expanding their global presence further, Metito is also developing the first-ever wastewater treatment plant in Serbia, in line with the Serbian government's strategic water agenda.
With these remarkable achievements, despite the challenging times that were brought about with the evolving Covid-19 pandemic, and Metito's growing impact on water and energy sustainability, the CFI.co judging panel applauds the tireless efforts of Metito and confers on it the 2021 Global Award for the Most Impactful Water Company.
---
---