Siyana: Most Innovative Wastewater O&M Team Middle East 2018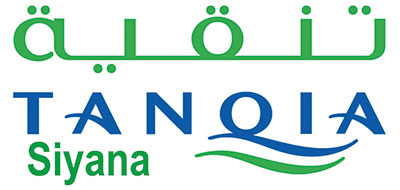 A pioneer in the collection and treatment of wastewater, Siyana processes in excess of 22,000 cubic metres of residential and industrial effluents each day at its state-of-the-art facility in Fujairah – one of the seven constituent emirates of the UAE. The company was the first privately-owned wastewater utility in the Middle East and one of only a select few to be included in the Expoval Project – a research and development programme managed and funded by the German government.
Siyana also spearheads the deployment in the Middle East and Africa of containerised solar-powered wastewater treatment plants that provide clean drinking water to remote communities. Siyana has partnered with Water4All of The Netherlands to set up a pilot plant in the UAE that employs ultrafiltration technology which allows for the chemical-free processing of tertiary-treated effluent. The company now intends to manufacture compact wastewater treatment facilities in the UAE.
Since it won a 33-year concession from the Emirate of Fujairah in 2004, Siyana has consistently raised the bar for the entire industry, keeping not just apace but well ahead of economic developments, expanding its collection and distribution networks and commissioning treatment plants in a timely fashion to help boost growth. The company has invested more than $230m of its own money in system and network upgrades with a view to preserving a leading edge.
The CFI.co judging panel notes that Siyana also supplies over 1.3 billion gallons of high-quality effluent to local farmers – enough to irrigate close to 7,000 hectares of land – using its own distribution network. Thanks to Siyana, Fujairah farmers no longer need to use much more expensive desalinated or well water to irrigate their crops. The judges agree that the relentless pursuit of operational efficiencies through high-tech solutions is key to the successful management of scarce water resources. Siyana provides those solutions. The judges are pleased to grant Siyana the 2018 Most Innovative Wastewater O&M Team Middle East Award.
---
---