BeitMisk: Best Smart-City Development Team, Middle East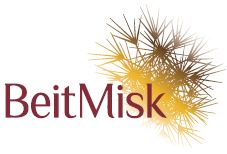 The BeitMisk residential dream project extends over 655,000 sq metres at Metn, Lebanon and offers the most glorious views of the country's Mediterranean coast and the guarantee of a very pleasant temperate climate. Only fifteen minutes away from Beirut, this outstanding development was inspired by the wonders of nature and the sublime local landscape.
CFI.co's judges made this award after considering not only the futuristic aspects of the development but also the fit of BeitMisk into the unchanging world. This is a pioneer smart city doing things the right way. Cutting edge communications technology is in place for residents but there is also the sense of oneness with nature. Sustainability concerns informed the provision of all utilities here and water management methods are very effective.
Residents are assured of fast internet connections and the most advanced in-home monitoring systems. They also enjoy an impressive art centre. But at the same time the developer promises that the great views will never disappear. For every tree that is removed another is planted and the care given to ecological matters is clear to all those who visit or are lucky enough to live at BeitMisk.
---